Thank you China Press (中國報) for featuring my article. It is really an honour to have the opportunity to share my thoughts on "How to prepare your children to school?"
Do you know that there are more than 200 viruses that can cause the common cold? Some common examples include rhinovirus, coronavirus, respiratory syncytial virus (RSV)…and the list goes on. Among these 200 viruses, INFLUENZA would be the major concern as it is associated with more complications such as lung infection, secondary bacterial infection and worsening of pre-existing disease such as asthma.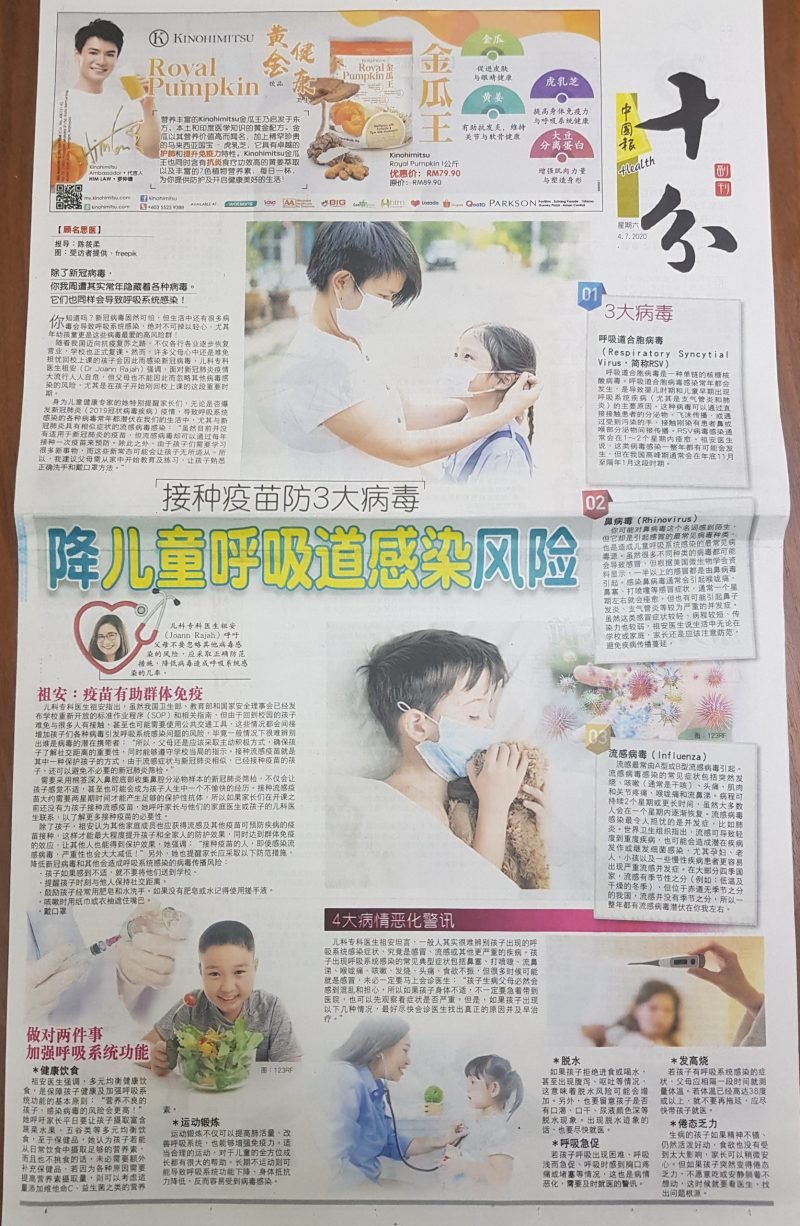 LEARN MORE
INTERESTED IN PARENTING ARTICLES?
We have the right articles just for you.
"There is no such thing as a perfect parent. So just be a real one." – Sue Atkins
LEARN MORE