Your Trusted Child Specialist
Located at the KL and PJ city
Dr JoAnn is a child specialist that provides pediatric care to baby and children in Selangor and KL. Having trained and worked in four hospitals for more than 10 years, Dr JoAnn is familiar with the range of medical conditions, medical management and vaccinations practices in Malaysia.
She is very passionate about medical care for baby, children and teenagers.  Her core strength lies in identifying and diagnosing early signs of child health issues, as well as advising the parents and guardians on a course of action.
She is currently operating a Firststep Child Specialist Clinic in Sri Hartamas, Kuala Lumpur.
Pediatric Care for Your Baby and Child
QUALIFIED CHILD SPECIALIST
Dr JoAnn has more than 10 years of experienced and she is recognized as a pediatrician by National Specialist Register of Malaysian Medical Council.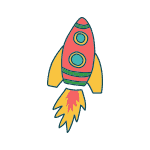 PROFESSIONAL AND FRIENDLY
We know what it's like to be a parent. Hence, we promise that you will be given professional advice and friendly approach for your children.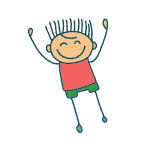 Your kids will enjoy the cosy and playful atmosphere in our child specialist clinic. You can also expect your visit to be comfortable, efficient and pleasant with abundance of amenities surrounding the clinic.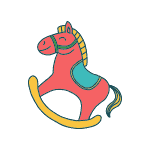 What matter most is that clinic is clean and regularly sanitized without the worry of harmful micro-organism around you or your children.
BABY & CHILD CLINIC VISITS
Our experienced pediatrician will assist you with your baby and children. From initial check ups, monitoring growth and food intake, any illnesses to immunizations, we take care of all your newborn's requirements. We also assist new parents with answering their questions and concerns.
SICK VISITS
We are concerned about child's health, thus we will always be available to provide services for your children six days a week. We ensure prompt health examinations for your child so that treatment can begin at the earliest.
IMMUNIZATIONS
Immunization is an integral part of assuring healthy development and growth for babies, toddlers and school going children. We can help you keep your children's immunization up to date.
BREASTFEEDING ADVICE
Dr JoAnn is a breastfeeding friendly doctor that can help you prepare for your baby's first feed and to discuss your breastfeeding concerns & questions. Breastfeeding your baby is one of the most beautiful things you can imagine. To get a good start, a session is scheduled to build your confidence and give you further knowledge about the whole process.
TELEMEDICINE
We also provide online consultation services if you are living in remote areas or have busy schedules. By using your smartphone, we can connect to your children and provide early diagnosis.
Visit Our Child Specialist Clinic
FIRSTSTEP CHILD SPECIALIST CLINIC
B2-3A, Plaza Damas 3, Jalan Sri Hartamas 1, 50480 Kuala Lumpur.
Tel: 03-62113664 or 012-3873664
Website: Click Here
(easily accessible by residents from Bandar Utama, TTDI,  Damansara, Mont Kiara, Sri Hartamas, Bangsar, Kepong and Menjalara)
MON, TUES, THURS, FRI     9AM – 5PM

SATURDAY            9AM – 1PM